Do you work for the IRS and seem to have difficulty maintaining a positive image with your clients? Are you a dentist who confronts patients who don't like to sit in the chair? In selling used vehicles, do you have a hard time proving to customers that the car in question isn't a lemon?
Some industries are perceived negatively by most consumers. Such is the case with the timeshare industry. This last month, the Villas at Disney's Grand Floridian Resort opened at Walt Disney World. It's the most recent of a string of Disney Vacation Club destinations that stretch from Florida to Hawaii. This location is among one of the most opulent (and thus expensive) destinations ever.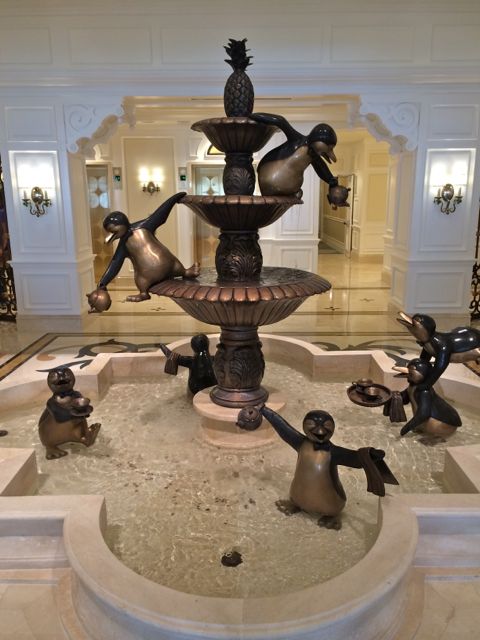 Critics were shocked when Disney went into the timeshare business. Most people equate the experience to being a group of hucksters holding you hostage until you buy and get stuck a piece of overpriced property. But Disney went into the business by taking everything that is negative about the experience and turning them into positives. Consider the following:
Rather than buying a piece of property, Disney gets you to buy points, thus accessing a wide range of properties.
Whereas before you were limited to a particular week and location, with Disney, you have complete flexibility about not only the date and place, but even the size of the accommodation.
In the industry, employees are given bonuses based on sales and margins. The focus is on the sales transaction. At Disney, you are given bonuses on satisfaction as well as sales. This requires a much higher level of interaction with guests.
Disney Vacation Club salespersons continue to answer questions and support the customer long after the sale. In the timeshare business, you typically don't have any involvement once the sale goes through.
And the result? With a timeshare you have 3 days before the contract becomes binding. This results in 10 percent of buyers opting out. At Disney, you are given 30 days before the ink dries on the paper. And only 1 percent opt out during that time. Where 5 percent are repeat purchasers industry-wide, 65 percent or more are repeat purchasers at Disney. Disney also gets 80 percent of their work through referrals. That compares to only 15 percent in most timeshares.
Did we mention that purchasing a vacation club experience at Disney is much more than most other timeshare options? Yet they still get these stellar results.
It's important to understand how customers view your business, whether positively or negatively. Then it's important that you leverage the positive, and separate yourself from the negative by delivering unparalleled service. It's what world-class organizations do. Take what's negative, and stand out among the competition.