As my wife and I were driving to SeaWorld one Saturday evening we drove by the newly opened Wawa service station just across the street from the park. There were cars all over. It's the first to open up here in Central Florida. Governor Scott had come down to the opening only a few days before. But it still looked like opening day.
On our way back from the park, we saw a line of cars again all parked at Wawa. We decided we would go in and take a look. There was a massive crowd in front of the deli counter. An opening special of deli sandwiches were being given away at what I believe was about $2.00 a sandwich. A good deal–but by no means a freebie. Still, I spoke to one of the counter hosts and they said that the wait for a sandwich was between 90-120 minutes! Wow! We didn't wait to get a sandwich, but there were certainly many willing to do so.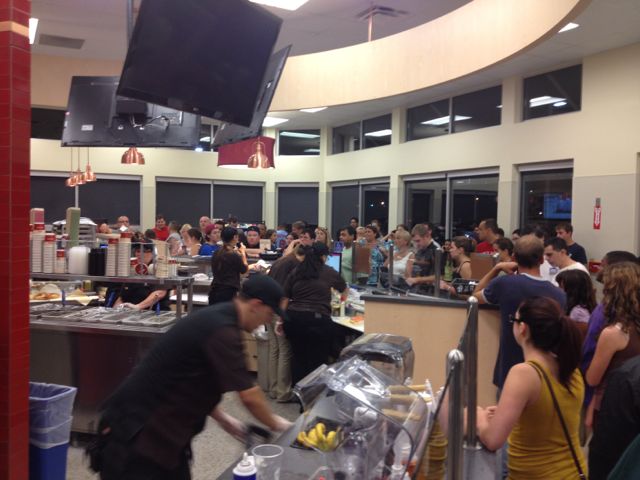 Wawa has a history that goes back many, many years–more than 200 in fact. It's well known up in the North East with over 18,000 employees and many feel that despite its growth, it has a "family" feel to it. It offers a competitive benefits package, tuition reimbursement, loan forgiveness and a great employee recognition program. In return, it has a very low turnover rate for a business that is typically one of the highest. Most importantly, it has an employee stock ownership program that allows workers to have an actual stake in the organization.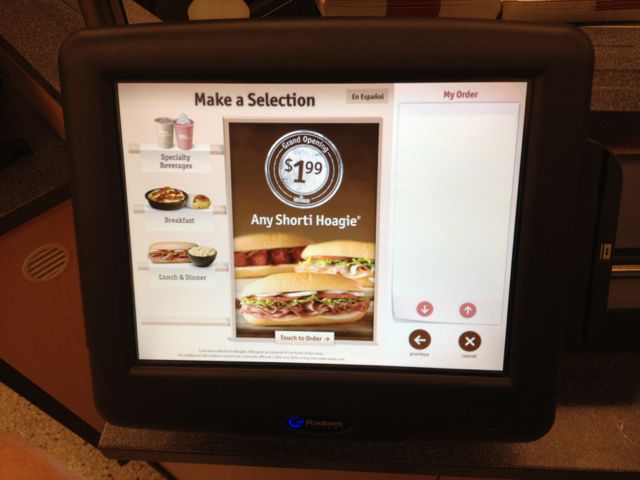 More Wawa stations are expected to open in Central Florida over the months to come. Some 100 are expected to open in the next 5 years. I hope by then I can get in for a sandwich without too long a wait.