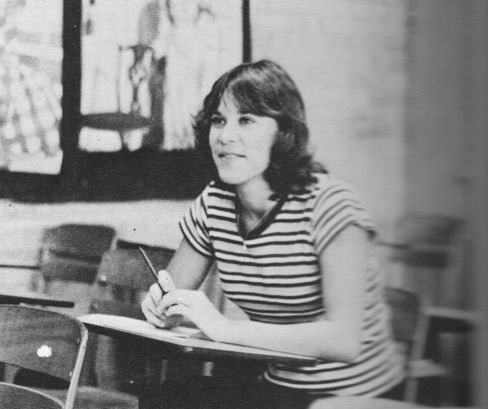 For some time, I have wanted to write something that would be a celebration of my teacher and mentor, Julie Goehring Stephenson. In her passing this week, I am remiss that I did not write it sooner. But I will not let this weekend go by without doing so now. As a teacher, Miss Goehring brought so many lessons into the lives of so many. In the days after her passing, everyone has mentioned her enthusiasm for life. She was really one of the most cheerful people I have ever known. Her happiness was contagious. And for that reason alone, she was a tremendous teacher. It is the biggest lesson she taught me. Even when things got really tight near show time, she generally hung on with a positivity I have seen in few people. But she taught me some other important life lessons. And I wanted to share three of those experiences:
First, Julie hosted a summer workshop between my first and second year in school. The show was The Odd Couple, and I played Felix Unger opposite of Bill Mick's hilarious interpretation of Oscar Madison. One evening, she invited Bill and I to her apartment home. It was sort of stepping into a real life Mary Richards from the Mary Tyler Moore show. She wanted us to get into our part, so we rehearsed our lines not on a stage but in her kitchen and living room. After serving dinner to us, she even had us practicing throwing the infamous plate of linguine across the room. She was so giving of her time with us–so giving of her own space and life. The lesson she taught me that day was not about acting–it was about giving of yourself. She would repeat that caring, serving spirit as long as I knew her.
We did a lot of shows during my four years at Sunnyslope. And in a few instances, I played a leading role. But the role I really wanted was the lead in the musical. I knew I was the perfect choice. It would until take years later for me to comprehend why I, a 6′ 4″ skinny kid with a high tenor voice, wouldn't be a perfect complement to a world-class soprano, Adrienne Wiggins, who was over a foot and a half difference in height. I should have taken the hint when I played her father in the The Miracle Worker, and Adrienne played my daughter, the young Helen Keller. Still, when those casting posts were placed outside the classroom, I was traumatized. How could I not get the lead?
What Julie taught me was something far more invaluable. Beyond the fact that we all can't be the lead, she taught me that I had many strengths unaccounted for. Those opportunities in hindsight were more amazing than any in the spotlight. I took up complex books on lighting design, nearly electrocuting myself on the cafeteria stage. I designed an amazing Disney-like world come to life when we did Alice in Wonderland. And I personally negotiated and selected for rent furnishings costing thousands of dollars when we did The Unsinkable Molly Brown. The second lesson she taught me was that while everyone couldn't play the lead–everyone could still be a star.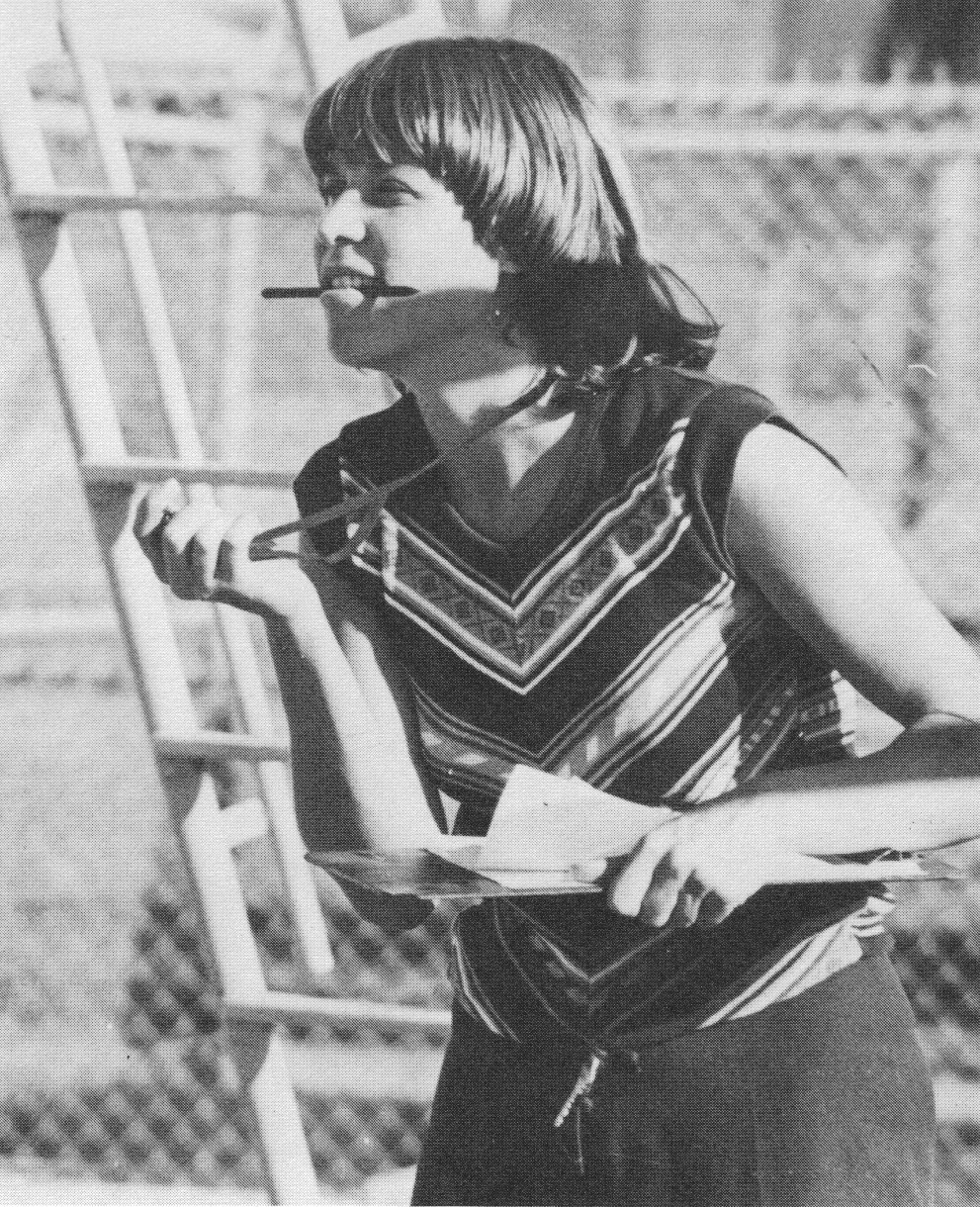 For at least two years I was her teaching assistant. Coupled with a prior hour of drama and another hour afterwards of choir, I could conceivably get a lot of work done during those three hours in preparation for upcoming shows and musicals. Beyond that, I often arrived around 7:00 am at the school, and would easily stay until 1 or 2 in the morning prepping a show in the last couple of weeks. I worked hard in that theater, and she supported me in every possible way. So supportive, she often handed me keys to her car to go downtown in Phoenix to pick up light gels, or over to the O'Malley's to pick up lumber and nails. Sometimes she asked that I pick up KFC for her along with an ice tea on my way back, handing me a ten.
I now think about the craziness of that–not only letting a student head out by himself across town to run errands, but trusting me with her car. She'd be canned today for doing it. But the lesson it taught me was that she trusted me. And I did everything to keep maintain that trust. Almost.
By the end of the fourth year, I had done everything from acting to technical and back again. I was the president of the International Thespians Society and had qualified for what was four letters in drama. As a senior, my pride was fully loaded.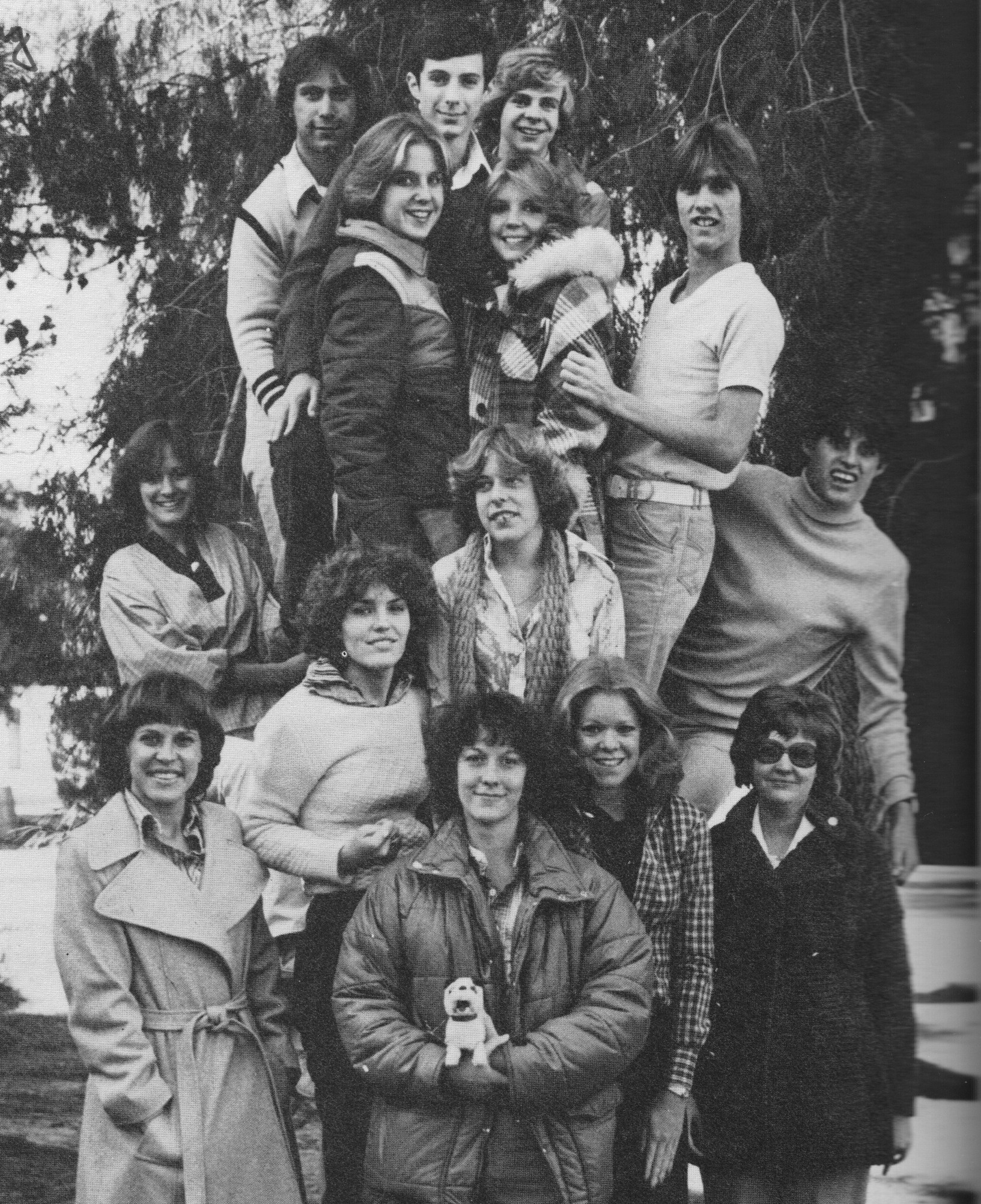 There was a tradition where students would capriciously write the name of a show and role they played on a brick behind the cafeteria school stage. In the last days of my senior year, I got clever and decided to write down all of my accomplishments on those bricks as well. Above the costume closets was an entire space on the back wall of the stage where no one had sprayed their graffiti. It was a perfect place for a self-tribute. Those rows of credits took up about ten rows–easily over 100 bricks. It was amazing–and such a perfect tribute to my ego.
When she realized what I had done, she was upset. I don't recall the conversation–I'm not sure sure she even hosted that dialogue with me. But for the next several weeks through graduation she gave me a disappointed look that was not the enthusiastic, bubbly one that I had come to expect. I also remember the awards dinner. I expected an additional two letters. Her comment to my inquiry was simply, "it hadn't come in." And she didn't say anything else. It never came in, and I never brought it up. I realized I had disappointed her. I had let her down. And I felt terrible. But she taught me an important lesson of trust, and not letting down the trust others had in you.
I went on to college, moving out of state, and never really returning very often. I never saw that cafeteria again–and no one ever saw another show there, as the following year they moved to the new auditorium. I'm sure my self tribute was long painted over. Fortunately, Julie was quick to forgive and forget, and every time we got together it felt like we were picking up where we left off.
The last time I saw Julie is when she brought her theater students several years ago to Walt Disney World for a week. At the time, I had a great job teaching at The Disney Institute. I wanted her to bring her students. I was so excited to be with her, enjoying all of the amazing experiences at Walt Disney World. She got to meet my wife and kids. We laughed so hard and enjoyed every moment going around to all the parks. It was like we had picked up where we had left off. Until the last day. I suddenly became emotional when I realized we would soon be parting–uncertain of when we would meet up again. While Facebook allowed us to stay in contact, we never physically met up again.
Life has moved on, but those lessons have not. There are few days that in some way I don't think about what I learned from Miss Goehring. Other than close family members–Julie Goehring was perhaps one of the greatest influences in my life. What she taught me has shaped my own life's experience, but frankly, has shaped the lives of my children–all but my youngest autistic child has been involved in theater, and my oldest daughter today is producing off, off Broadway theater in New York City.
As for myself I have my own business, standing up in front of strangers doing keynotes and workshops–another thing Julie taught me to do. It's not a whole lot different from standing up on the stage in the days of Sunnyslope's cafeteria.  I titled my company Performance Journeys, because really it's as much about the journey, as it is about the performance. Thanks Julie, for all you taught me about theatrical performance. But really, it's about life's journey that I learned the most.