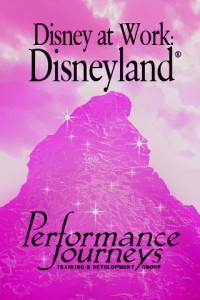 Now Available! How to Make Your Business The Happiest Place On Earth!
Learn powerful best-in-business insights on how to improve your workplace by benchmarking "The Happiest Place on Earth." Disneyland comes to life like never before in stories that will transform you and your organization. Put the behind-the-scene tales of Disneyland to work in your own employment through this new interactive showcase. Enjoyed by even Disney Enthusiasts, "Disney at Work: Disneyland" showcases experiences like the following:
Discover how Walt Disney walked the park in the shoes of both Guests and Cast Members.
Envision the power in how a Cast Member selling popcorn in front of Sleeping Beauty Castle can "Create Happiness".
Encounter Joe Fowler's "can do" attitude that made many attractions at Disneyland a reality.
Experience Disney's service standards of safety, courtesy, show and efficiency in the Indiana Jones Adventure.
Unleash how the creative efforts by Imagineers made attractions like Splash Mountain, Star Tours, and the Haunted Mansion come to life.
Here are some images from this exciting new app!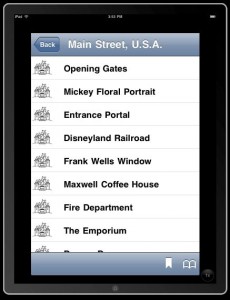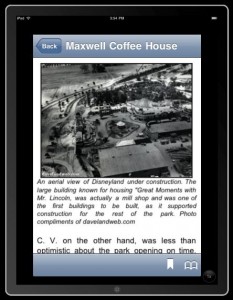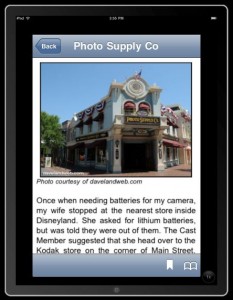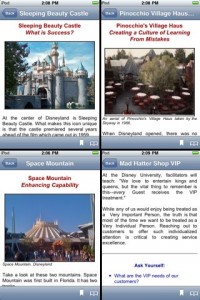 Head to iTunes today to order your copy for the iPad or iPhone.