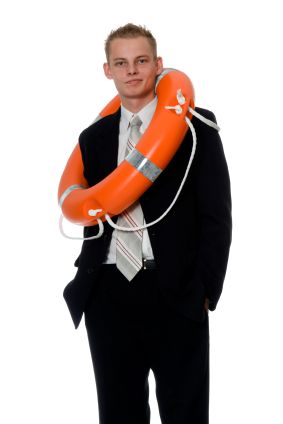 The Heart of Trust
Overview
Played out in the workplace, trust creates a highly engaged workforce committed to results. Its fruits are integrity, reliability, caring, and transparency. Where trust corrodes, you find bureaucracy, confrontation, gate-keeping and faltering performance. As everyone says, "Trust is earned." So it's critical that organizations are intentional in establishing a culture and brand that is trustworthy.
The following are topics that are at the Heart of Trust.
 Defining Trust. Trust is a "felt sense of safety." It is intuitively understood. You measure trust around those factors that make you feel comfortable and secure in doing work with others. Do you trust others? Do others trust you? Do you trust yourself? Step one at the heart of trust is defining that which you feel in yourself and others. We examine the realities of this in your workplace.
 We Believe…The Heart of Trust. Often what is at the root for building a foundation of trust is a shared set of values. Ultimately, you must trust something. Organizations often define their values, only to leave them behind on some plaque in the boardroom. We focus on making those core values come alive daily. If the organization is not pointed in the same beliefs, it is difficult to sustain long-term trust. At the heart of trust is the integrity by which you deliver what you believe.
Building a Culture of Trust. From a shared set of values comes goals, behaviors, customs, traditions and assumptions. Organizational accountability is in the form of set expectations, feedback, even reward & recognition. It must stem from what you value and what you believe. Acting—or failure to act on this–either builds or destroys trust. Every organization has a culture. Those who intentionally design a culture of trust build trust. Others default to whatever happens.
Building a Brand of Trust. Once a culture of trust is established, organizations can then consistently provide that same brand of trust to their customers. Those you do business with expect integrity in the products and services you provide. Through what we refer to as the six Ps, we will look at ways that trust is built and eroded by the way you deliver on your promise. We'll also look at the price customers and organizations pay when trust is full—and when it is depleted. What is the price of trust?
From "Dystrust" to Trust. What do you do in a dysfunctional setting where trust is already broken? That's not the case for all organizations, but even some of the best companies deal with some level of mistrust within the organization. That may manifest itself in such works as building silos, going around others, or holding hidden agendas. We identify steps needed to soft-wire—and if necessary—hard-wire the organization to better function in an arena of trust. In an environment of trust, organizations synergize, innovate, and provide a vibrant culture for moving forward.
Leading Trust—Every member of an organization—and in particular—those with positional authority, must build relationships of trust in a way that make people feel they are in a culture of trust. We look at the real concepts and steps leaders must take to influence trust.